Father in heaven,
I praise you that you alone are God. You created the heavens and the earth and you are sovereignly in control of the universe and all who live in it. Nothing happens without your knowledge or consent. Your word tells us that you know the beginning from the end and that in you we live and move and have our being. All your ways are perfect and everything that you do is done from a heart of love for your creation and those who will live with you for all eternity. It is in this understanding of who you are that I rest and feel comfortable to come boldly before you in repentance and petition.
Father, I come to you in order to pray for our President and our nation. I confess that I have not done this consistently or well. I have stood in judgement over former President's criticizing without having included you in the process. I know that you have given me a voice as a citizen of this great democratic republic that I may speak freely and openly, expressing approval or disapproval of this government that is for the people and by the people.
However, I also understand that as a professing believer in the Lord Jesus Chris, I have a responsibility to do this in as loving and constructive a way as possible, always striving to express patience and hope even as I express my concerns and disagreements. I have not done this as well as I should and thus I have potentially undermined my ability to speak into the culture regarding the Christians responsibility to keep hope alive, not grumble and criticize unconstructively, and to pray fervently. For this I repent and ask you to work in my heart and remain in your word in a way that causes me to bring you greater glory as I engage with the culture regarding political and social concerns.
And so I come before you now to pray for our current President Donald Trump. Lord, I confess that I do not understand why he is in office. For certain he was not what anyone expected and so far he has done far to much to affirm the concerns that were express by so many during the election process. He has appeared hasty, bombastic, and irrational too often. I disagree with much that he has said and done in the past and presently. We all know his flaws and the many mistakes he as made. None better than you Lord.
But he has also made or indicated that he will make some decisions that are in accordance with what your word requires regarding abortion and sexuality. I praise you for this Lord. As a Christian I believe that all Christians should celebrate that which glorifies your will for this earth and all of humanity. He also brings a strength of decision making and a lack of fear of political posturing and pressure that is much needed if difficult decisions will be made. However, much wisdom and patience is still required on his part even as he strives to be steadfast and true to his campaign promises.
God, your word makes it clear that President Trump is not in office by accident, but that it is a divine design which only you fully comprehend. You have a plan and I trust it. The man has clearly led a morally depraved lifestyle for most of his life but it is never too late for change.
I have heard that perhaps President Trump prayed the prayer of faith sometime in the last year. If it was legitimate then I praise you for it.. His statements regarding repentance during the presidential race certainly would not indicate that he was a Christian in his heart of hearts but that any religious talk was just posturing. If he is in fact a Christian, then he is a baby and I pray you will place true and healthy biblical influences in his life to help him grow in faith and practice. If it is not legitimate then I pray that you will change his heart and draw him to you that he may lead as one who loves and fears you.
Regardless, I pray that you will guide him and all in his sphere of influence as members of the executive branch to make wise decisions that will move this country in a positive direction. I pray that you will shut his mouth and redirect his heart when it comes to the need to defend himself via twitter or any other media outlet. I pray that he would make wise, well thought out decisions and then let them speak for themselves as they are worked out.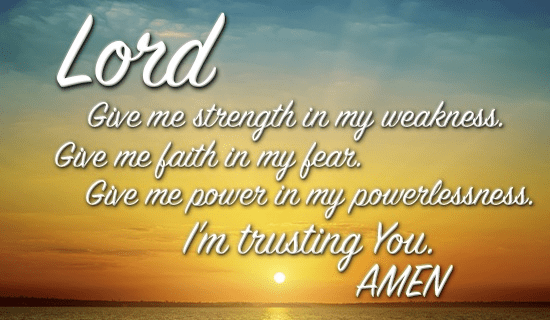 I pray for your people as citizens of this nation Lord, that they would submit themselves to your word, bringing their prayers and petitions to you on their knees first and foremost and then that they would express themselves in ways that only bring you glory. I pray that anyone professing Christ as Savior and Lord would consider the impact of all that they say and do regarding this nation and our government as it reflects on you. I pray the same for myself.
I pray that we would honor the government that you have placed us under in this country and consider all of the complicated facets of any legislation which affects people, from immigration reform and refugee status, to health care, to national security, to concerns regarding race, to abortion and issues of sexuality.
I pray that we would pray quickly and speak slowly. That we would allow many details to unfold before reacting and that we would strive to assume the best of intentions and exercise Christ-like love in every reaction and interaction that we express so that nothing would diminish our witness for the gospel of Christ.
Help my fellow Christian brothers and sisters and I to always remember that we are first and foremost citizens of a heavenly kingdom before we are citizens of this nation and we are to behave and think as such. Please help us to remember that, though you give much freedom of word and action to the people of this world we are never fully autonomous, apart from heavenly influence.
Help us to remember that you are ALWAYS in control and as citizens of heaven we have the privilege of bringing our concerns regarding our national citizenship and our President before our Heavenly King who rules all things and apart from whom we cannot survive as a people or a nation.
Lord have your way in this country and in our lives. Bring glory to your name and help us to trust you, especially when we feel we cannot trust our human leadership. Help us to keep hope alive and to encourage one another in prayer and in the word.
May our President be your President and may he "make America great again" in a way which brings you glory through his leadership.
In Christ name I pray,
Amen