Hello everyone!
If this is your first time to this blog or to this newly created welcome page then I want to
say,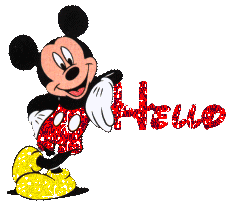 No but really...
Ok,Ok! I'm sorry. I just could not help myself. Hopefully you will continue reading after this little moment of insanity. I do want you to know that I am often quite serious and I always strive to be biblical, but I do have a sense of humor. Now, moving on.
Who Am I and Why Do I Do This?
I am the husband of a beautiful, loving wife and mother. She is my best friend and has been for many years. I love her very much. I am the father of two handsome, loving, smart boys ages 11 and 7 whom I adore and who, thankfully, adore me.
My primary employment is in a major hospital Emergency Department. I enjoy my job very much. I have referenced it many times in various posts and I am sure I will continue to do so. My passion however, is growing in relationship with Jesus and sharing him with the world anyway I am able.
I have been blogging for some time and this is my first attempt at creating a seperate Welcome/About page. My intent for this page is to introduce myself and the purpose of this blog, so here goes. Above all, I strive to be genuine and to present my blogs with love and integrity. I am trusting God to use this blog to minister to whomever he sees fit. I pray it is a blessing to you.
Growing Through Blogging
Let me start this section by saying that if no one ever read this blog, it has still been an incredible blessing for me to write it. Nothing helps you think through information and ingrains it in your brain
quite like writing it down. This process has helped me to work through what was in my head and heart, as well as discovering endless ways of expressing it. The research required to be biblically accurate has only helped to reinforce and round out what I have been learning and expressing. So while I value readership, I value even more the kind of fellowship and growth in the Lord that I experience by writing these posts.
The Journey
Prior to beginning this blog, I had tried to share what little I thought I knew, according to whatever conceptual grasps I was pretty sure I had on what scripture was saying. However, I could not tell you where to find it and often it was unbalanced, based on whatever teaching I was recieving...or at least what I had actually paid attention to and absorbed. More of what I had on the inside was based on what I had heard vs. what I had read in the Word for myself.
From the beginning of this blog, my goal has been to provide scripturally based thought processes only. I believe that reading the Word for yourself is vital to growing in proper Christian maturity. It certainly has been for me and I know that it will continue to be.
I utilize everyday life, personal confession and example, along with scripture to express my thoughts. However, I am human and I encourage you to pray about and investigate, in the Word, ANY theological ideas that I present. Whether you agree or disagree with an idea, do yourself the favor of basing your thoughts on what you read in scripture. That is the only way to grow. Please do not take any Christian leaders word for it. Test it againt the Word.
When I began this blog, my only experience in ministry other than growing up as the son of a Baptist preacher had been as a worship leader and choir director at a charismatic, contemporary style church. I was also involved with Campus Crusade for Christ as a college student, where I was a vocal performance major. I have always felt that I had a pastors heart because I have always desired to try to help guide others in their Christian walk. But then that is the call of every Christian isn't it?(Matthew 28)
In the past 3 years I have felt God tugging at my heart to share my convictions in a way that feels more like a preacher/pastor calling rather than simply as an evangelistic discipler. At work, as I read my bible or some other Christian literature, God sends people my way to ask my thoughts on life from a Christian perspective. So perhaps this is a step in the direction of some training ground for future preaching/pastoring. I am not sure. I just want to strive to be obedient in the moment.
In my heart, I wish to encourage the American church to get back to the type of Christianity that Jesus practiced. I truly desire to impact the world by encouraging others to want to impact the world for Jesus. This is not a new idea. That is what Jesus did. He impacted twelve men primarily, thirteen if you include the Apostle Paul, and their influence impacted the world.
Very little of what I share will be new because I am influenced by other pastors and by scripture. These were expressing themselves long before I felt the need to share. However, some of my convictions were developing prior to hearing the ideas from others. I believe this is evidence that the Holy Spirit is trying to change the hearts of American Christians across this nation just as he has been in me. Perhaps some of what I share or what you have heard other pastors share is a confirmation of convictions in your spirit as well. If so, I encourage you not to keep it to yourself. Someone else needs to hear it.
Some of my greatest influences outside of my own church are Pastors Francis Chan, David Platt, Voddie Baucham, and the ministry of Sherwood Baptist Church in Albany, GA who are responsible for the Christian movies Fireproof and Courageous among others.
In addition I would include Ligonier ministries, which is the ministry of R.C. Sproul among many others, John Piper through Desiring God ministries, and Pastor John Macaurthur through his radio ministry Grace To You. I allow them all to influence me because they are true to the word and not afraid to deal with difficult subjects or use their own faults as an example of what to do or not to do. I encourage you to look them up and do the same.
Current Status
I wrote my first post in May of 2012 from a burning desire to get what was in my heart and head out in a form that would speak truth to people. I always had sharing the truth in love in mind, but there have certainly been times when I have done it better than others in this blog.
As you puruse you should notice or if you have been following for a long while, you hopefully have noticed adjustments in layout or style, hopefully some improvement in the writing itself; and most importantly, maturity in topic and expression of truth. I never seek to compromise, but I like to think that I have become more balanced between that which challenges and that which encourages. Always, I seek to help others grow as I grow myself and this requires both the challenge and the encouragement because that is what the bible does.
Since I began this journey, I have landed in a new church so that I am being pastored and taught face to face, the same things that I was recieving from the many podcasts I would listen to. If you do not have a church you regularly attend which regularly teaches through all of the bible, i.e the whole council of God, and deals with all aspects of the Christian faith, rather than just the parts that make you feel good, I encourage you to find one. It is essential to your spiritual growth and obedience to God.
I continue to grow and look for any opportunity to speak truth into the lives of anyone who will listen, through the blog and face to face. I do not know what the future holds for ministry opportunities but I am hopeful. In the meantime, I will be pursuing a nursing degree as I further my medical career; and striving to infuse gospel truth into every aspect of that journey as well.
We must be gospel-centered, Christ exhalting people no matter where we are or what we are doing. May it be so in your life.
Thank you for taking the time to read this page. I hope you will return if God so leads your heart to do so. I have no agenda except to glorify God through my obedience.
Let's live Coram Deo (before the face of God) together,
Sincerely,
Josh