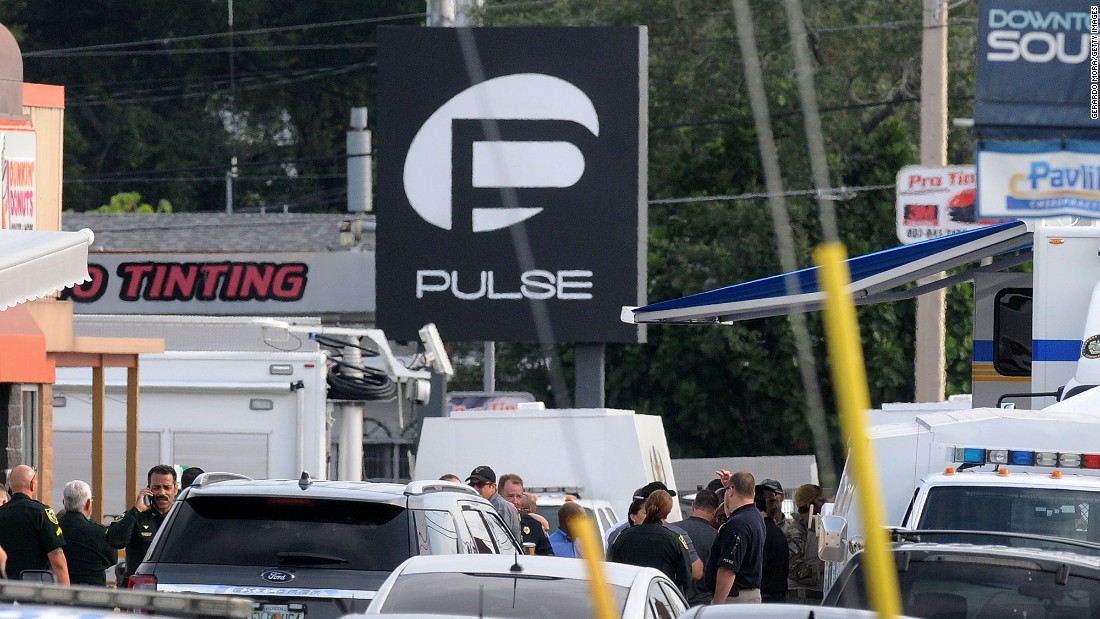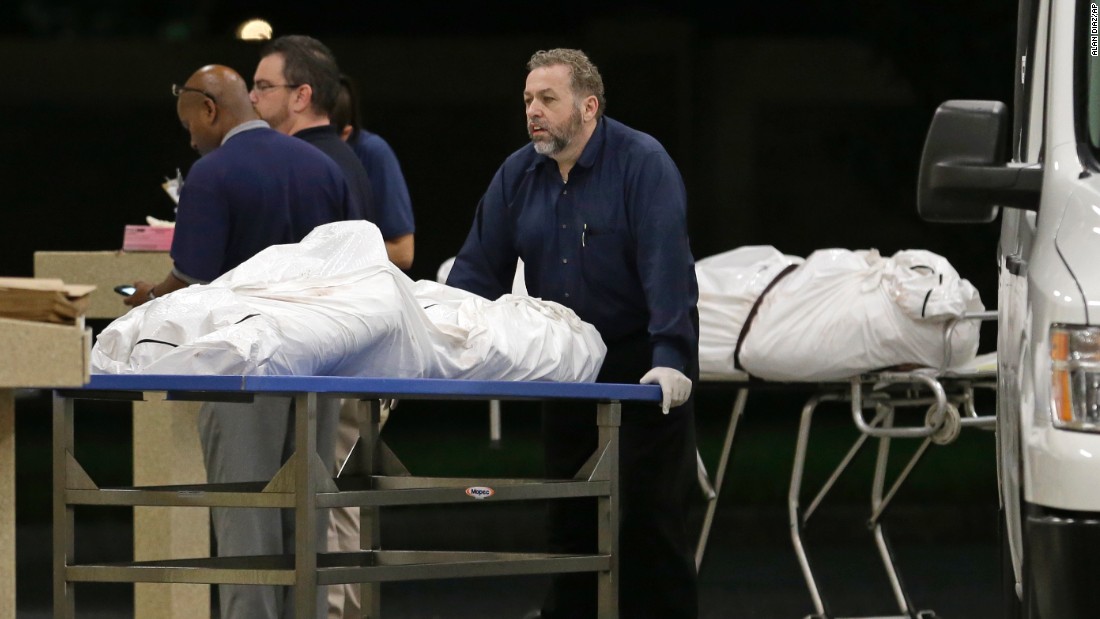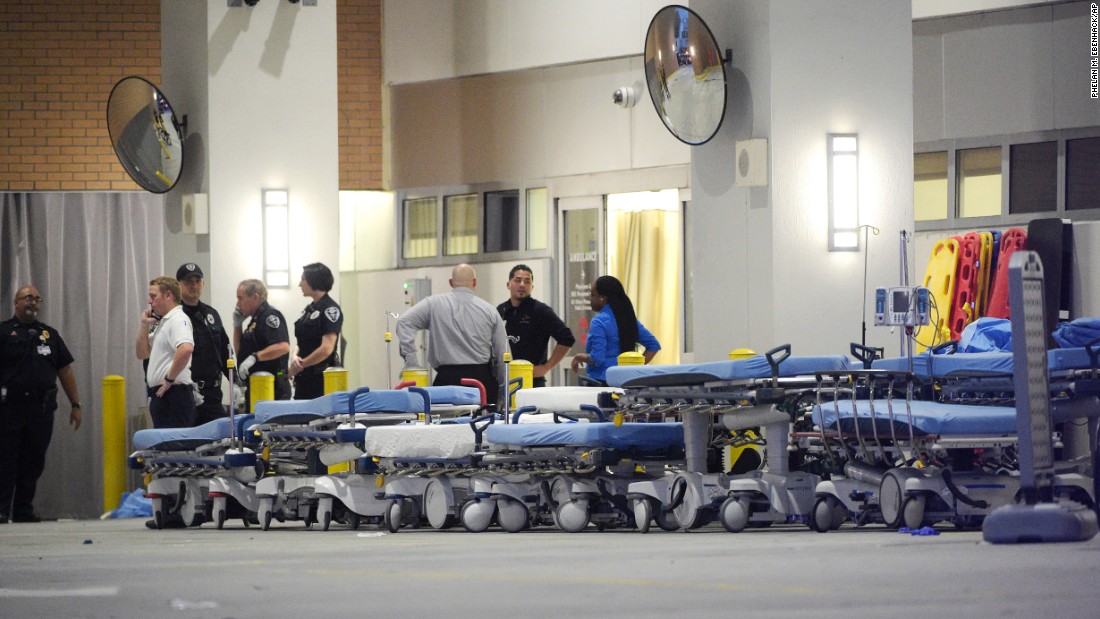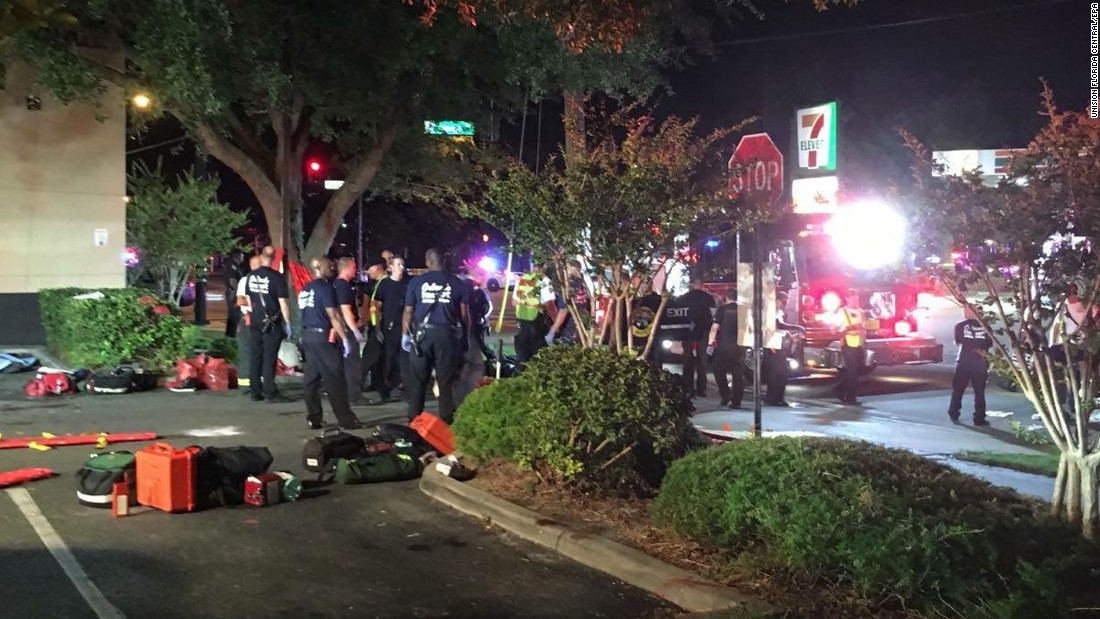 As we all know at this point, a tragedy occurred Sunday night June 12, 2016 as a lone gunman walked into a gay nightclub called Pulse and killed fifty people and injured at least fifty others. It is the single greatest mass shooting of this nature in the history of the United States. We are now facing the the one week anniversary.
Many grapple with how we are to think through such a tragedy. How do we reconcile the willingness of one person to take the lives of so many unsuspecting fellow human beings. How are we to respond? How are we to think through the many dynamics of this event?
There are those who want to make it about guns. Others want to make it about sexuality. Some see it as an opportunity to advance an agenda, be it pro-LGBT or anti-Christian/Muslim. Still others are so shell-shocked and grief-stricken that they don't know what to think or how to think. I posted this on Facebook shortly after the news began developing about it and I began seeing responses:
"I want to write more about this through my blog but I had to speak to this a little based on recent interactions.
First of all, if you are a Christian especially, I want to encourage you that in this moment of tragedy and grief, we must refrain from speaking to any underlying moral/biblical issues that we may have regarding this tragedy. As representatives of Christ, we have but one responsibility at this point and that is to grieve and mourn alongside any and all who are gr

ieving and mourning the loss of these fellow human beings.

These victims were living, breathing, flesh and blood people and they have family members whose hearts are broken right now. That is all that matters in this moment.
Regardless of any other characteristic or inclinations a given person may have, they deserve the respect that all humanity deserves as image bearers of their creator in a situation such as this. This is the greatest demonstration of Christian love that we can provide at this time.
There will be ample opportunity to speak to other issues at a later date.
Please, let your light of compassion so shine right now."
I stand by this statement and I believe this should continue to be our approach as Christians for a little while longer. It's hard to know when it is appropriate to speak into deeper theological and moral issues surrounding this, no matter who you are and how those issues may present. But we must strive to be sensitive and loving throughout, striving to err on the side of patience.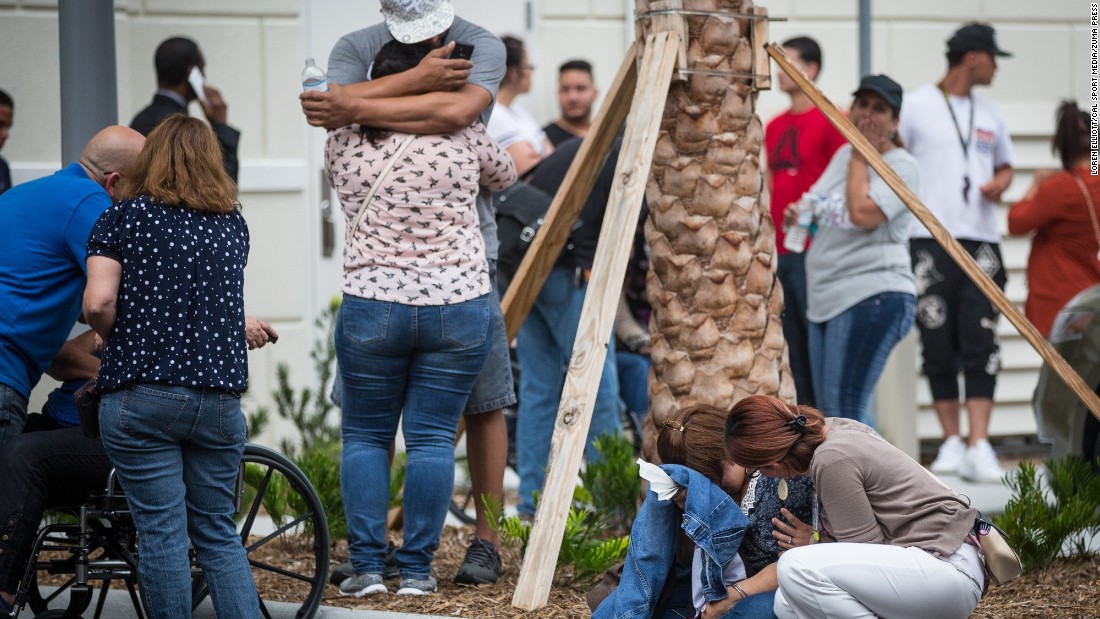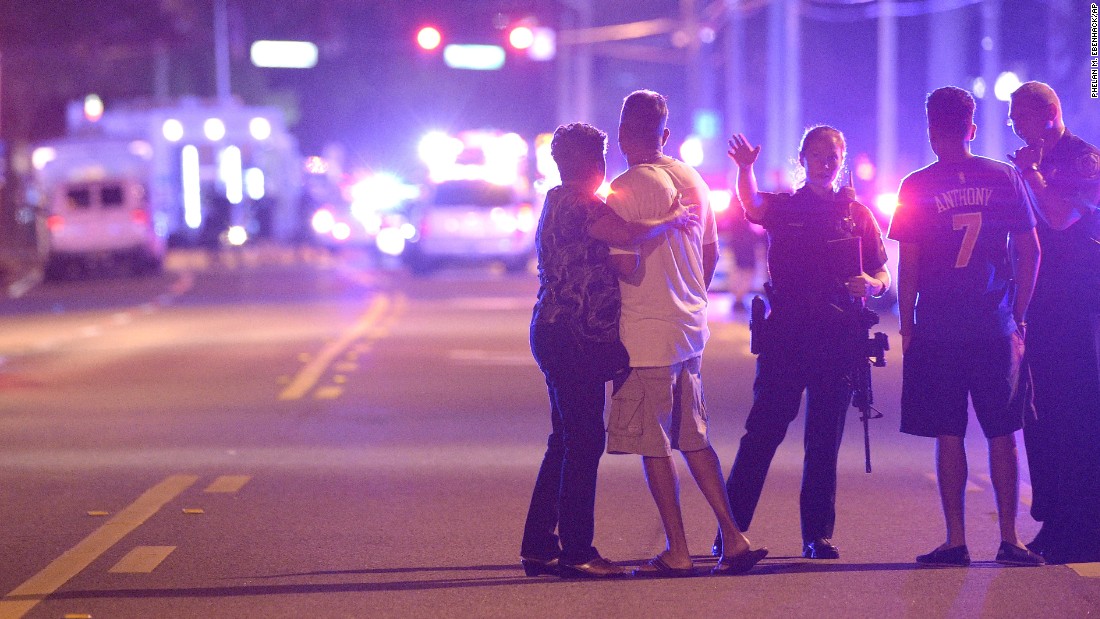 Heartbreak for Humanity
As a medical professional, working in a hospital emergency department, I understand on some level what it must have been like for those responding to this call and for those receiving patients at the hospital. Healthcare professionals are trained and prepared for moments like this in order to do our jobs, but on some level, nothing can ever prepare you for or make you immune to the flood of feelings that comes when human life is lost, especially when it is taken in such a senseless and violent manner.
Myself and so many like me are stunned and heartbroken as the details unfold regarding the shooter, his victims, their families and the many interactions shared between them in what would be the final moments for at least fifty of them.
Where will we find comfort? How can we make peace and find rest.
A couple of scriptures come to mind.
I am writing this to any and everyone so even if you do not consider yourself a Christian, I hope they help.
In Matthew 11:28-30 Jesus states,
"Come unto me, all who labor and are heavy laden and I will give you rest. Take my yoke upon you and learn from me, for I am gentle and lowly in heart, and you will find rest for your souls. For my yoke is easy, and my burden is light."
Psalm 147:3 declares about God,
"He heals the brokenhearted and binds up their wounds".
In Luke 4:18-21, Jesus quotes Isaiah 61 stating,
"The Spirit of the Lord is upon me, because he has anointed me to proclaim good news to the poor, He has sent me to proclaim liberty to the captives and recovering of sight to the blind, to set at liberty those who are oppressed, to proclaim the year of the Lord's favor."


Often times we struggle to understand the evil that is in this world. Even if we understand what scripture teaches about it and we know that God is in control and "works all things together for the good of those who love Him and are called according to His purpose"(Romans 8:28), at least for a time, we still reel in revolt at its brash and catastrophic affects.
The Christian response must be one of love and holding forth the good news of the gospel as it feels appropriate to do so. The Christian faith is the only faith that tells the story of how God has ultimately conquered evil and provided for an eternity of glory for all who place their trust in Christ. An eternity of glory and joy that will eclipse the horrors of this short life for millennia to come. It is the only faith that guarantees justice will be served to all who live for themselves instead of for God, often performing heinous crimes.
Hunger for Justice
Justice, that's what we all want right? In moments like this we hunger for it. But how can we be sure that justice will prevail? We have a flawed judicial system in which, many times, the guilty are found innocent or sentenced to seemingly menial terms of punishment. Even those who get the death penalty often live for years before that justice is served.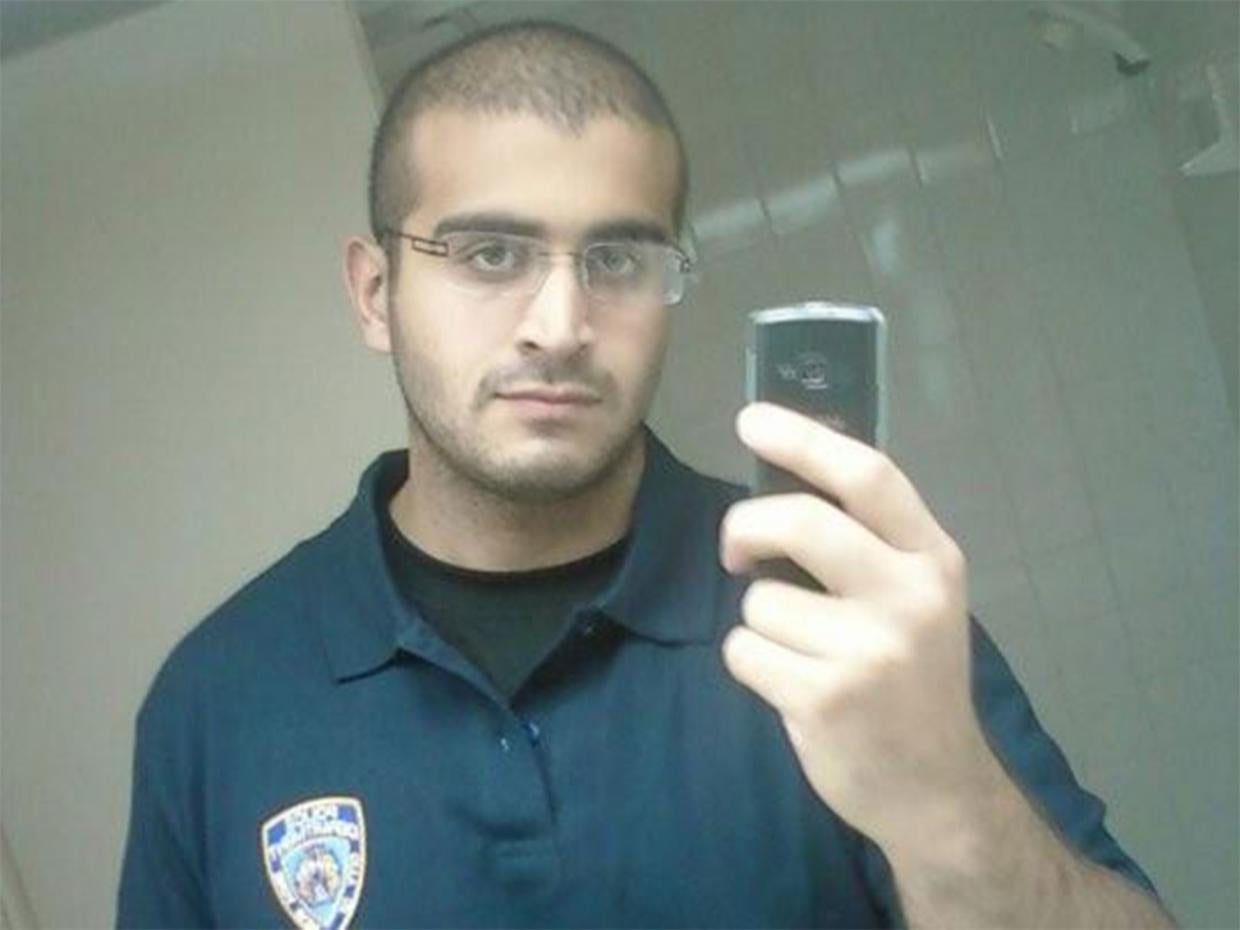 Besides, Omar Mateen, the shooter in this case, was killed. So it's too late for justice right. For some, his death is justice enough. Even non-religious people will make statements like, "there is a special place in hell for that guy". A flawed statement anytime it is made to be sure. Regardless, some will wish that there was more justice in the here and now. That he could have faced trial and we could have watched him face the consequences of his actions on a grander scale in this life.
As a Christian blogger who believes firmly in the bible and it's teaching on justice, let me assure you, justice will be served.
Hebrews 9:27 states,
"It is appointed unto man once to die, and then the judgement."
What will this judgement look like?
"Then I saw a great white throne and him who was seated on it. From his presence earth and sky fled away, and no place was found of them. And I saw the dead, great and small, standing before the throne, and books were opened. Then another book was opened, which is the book of life. And the dead were judged by what was written in the books according to what they had done. And the sea gave up the dead who were in it, Death and Hades gave up they dead who were in them, and they were judged, each one of them, according to what they had done. Then Death and Hades were thrown into the lake of fire. this is the second death, the lake of fire. And if anyone's name was not found written in the book of life, he was thrown into the lake of fire." -Revelation 20:11-15
This story plays out for all who are created in God's image whether we like it or not, and that includes Omar Mateen. However, he made it clear that he served Allah, not Jesus and that he was motivated by loyalties to ISIS and radical Isalm. His name is NOT written in the book of life.
He will be judged, he will be found wanting, and he will receive justice like nothing this earth or anyone on it has to offer. He will find himself in the lake of fire. This crime will not go unpunished and that punishment will not end in his death but in his eternal torment.
Justice will be served!!!
Conclusions
So, what is it I would like for people to come away with in reading this. First, to any non-Christians, know that you can find peace and rest in the fact that Omar Mateen will be held accountable before the only judge that matters for all of eternity should you choose to believe it.
You can also trust that those of us who are bible-believing Christians, striving to live out the love of Christ, will be there to support anyone who needs to mourn, grieve, talk, etc. through their feelings about this horrific tragedy. Anyone who cannot empathize with your feelings of loss on this matter is not mature in Christ and does not understand what it means to show His love toward others.
Second, to my brothers and sisters in Christ, please represent the support I just described rather than the ignorant unloving response that I alluded too. Exercise great discernment and patience in feeling the need to preach or correct in this moment. Now is a time for comfort and compassion. The moment will come to share the great news of the gospel and prayerfully when that time comes, hearts will be ready.
At that moment you must also be ready to present the uncompromising truth of Christ's gospel in as loving a way as possible, making it clear that regardless of who you are talking too, you need this gospel as much as anyone.
I will join you in this endeavor and when it feels appropriate, I will proclaim how the gospel applies regarding this tragedy, from this blog as well as face to face, for anyone who needs it.
May God be glorified and many come to know Him through the loving display of His Church.
In Christ's name,
Amen.